For the love of logs
There is something about the form and function of log piles that I find fascinating. It's the colours, the shapes, the textures, the life that inhabits them and the variety of all those things combined.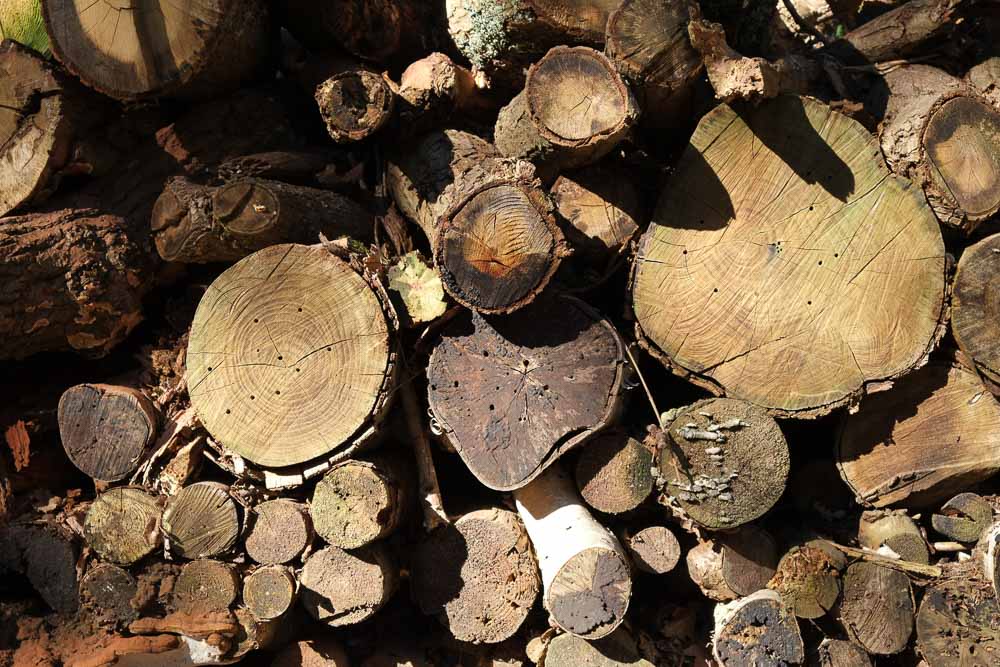 A log pile and insect haven at RHS Gardens, Wisley, Surrey. Note the insect boreholes.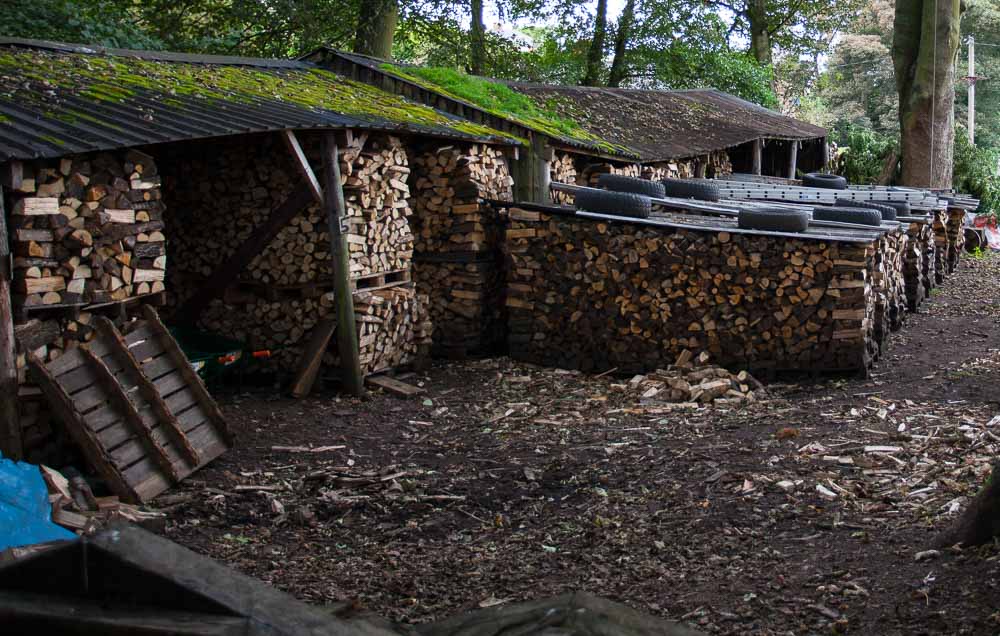 A log merchant's winter store. I love the neat and tidiness of it; many hours have been spent cutting and splitting felled trees and then stacking them neatly in ordered piles.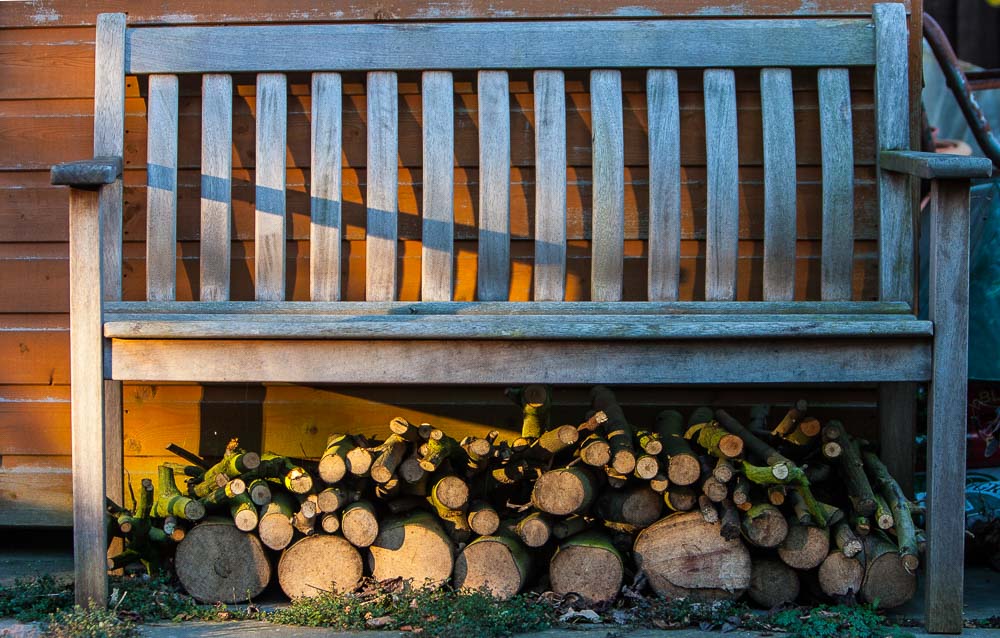 This is my own little log pile underneath our garden bench. There is a downside to this in that the insects like to hide in there, including what we think are fox fleas which have a liking for our ankles.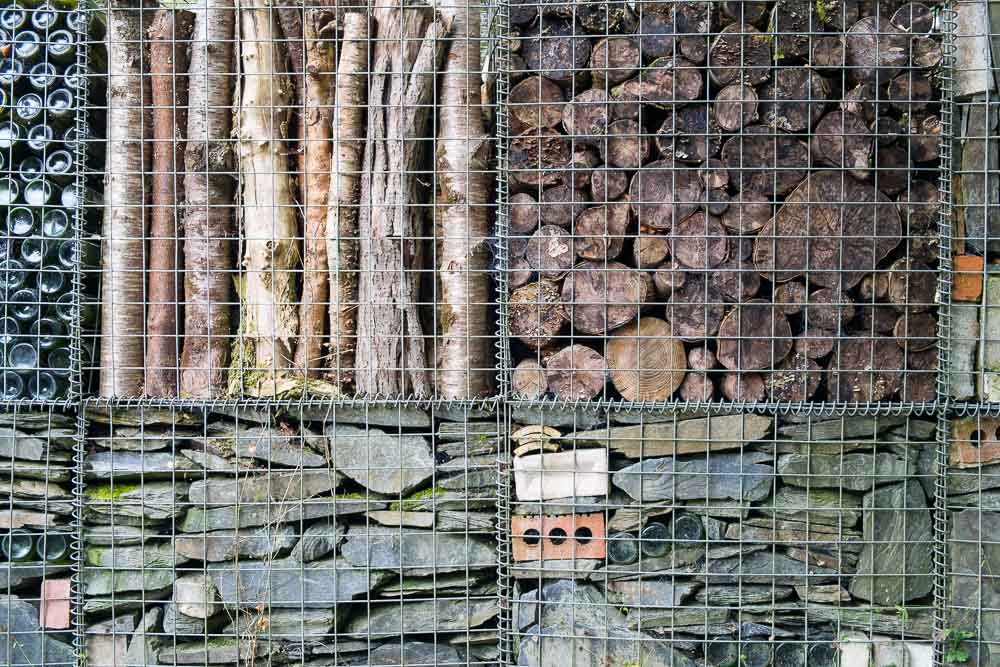 Gabions at the Centre for Alternative Technology at Machynlleth filled with mixed materials, including logs.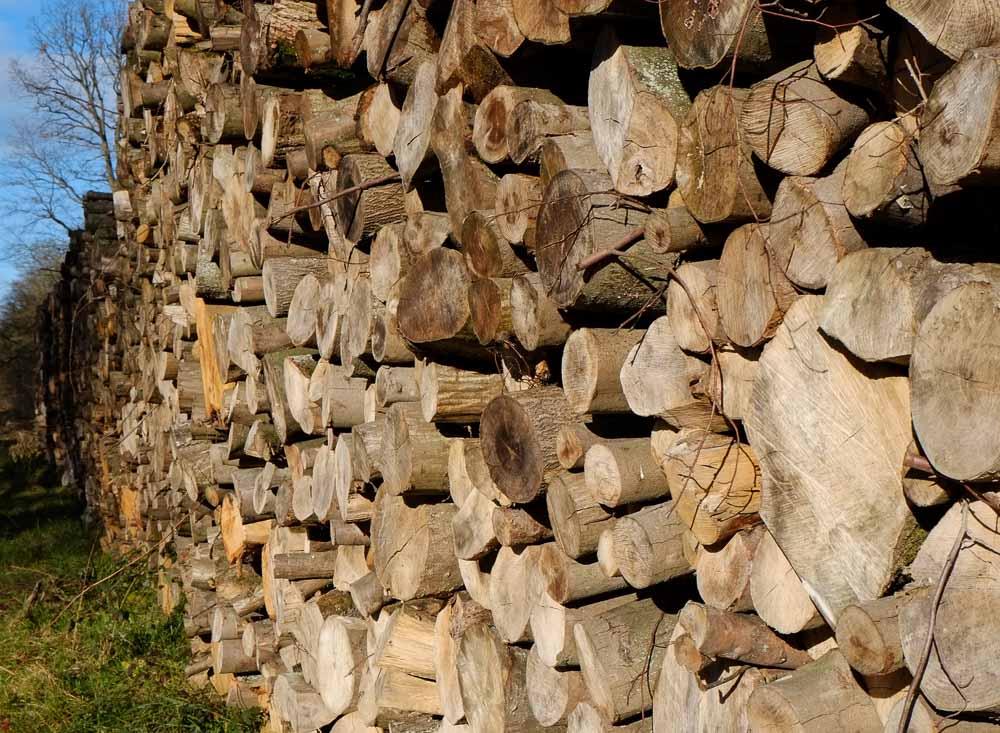 A large log pile in a wood near Paris, taken whilst on a very pleasant walk on Boxing Day.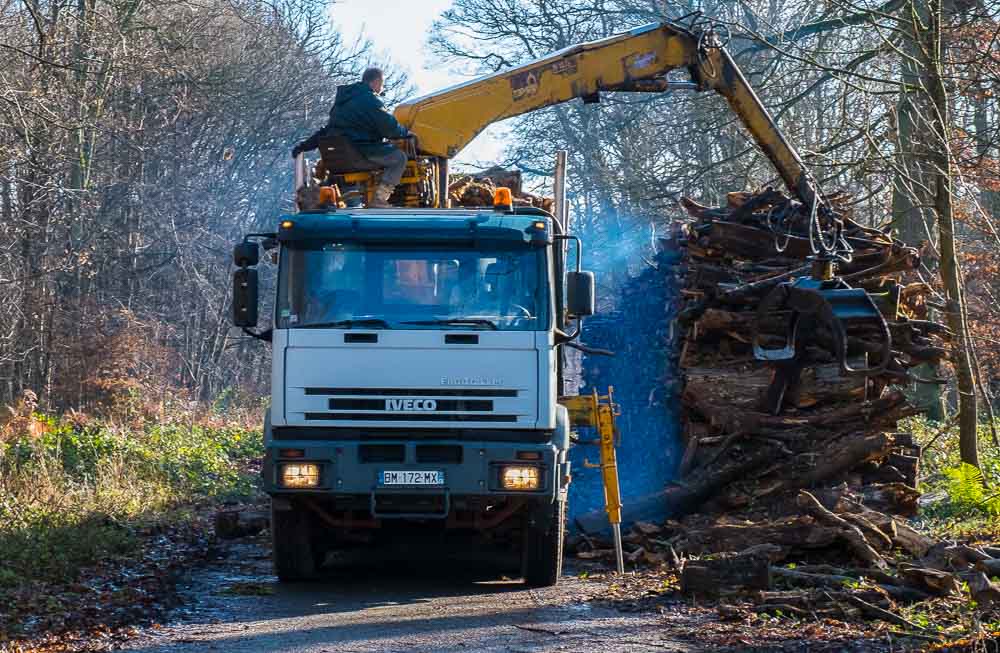 French health and safety in action; this was a public park and families were walking past whilst the crane was swinging from side to side with its often precarious load of logs. The responsibility was clearly with the walkers to avoid any accident.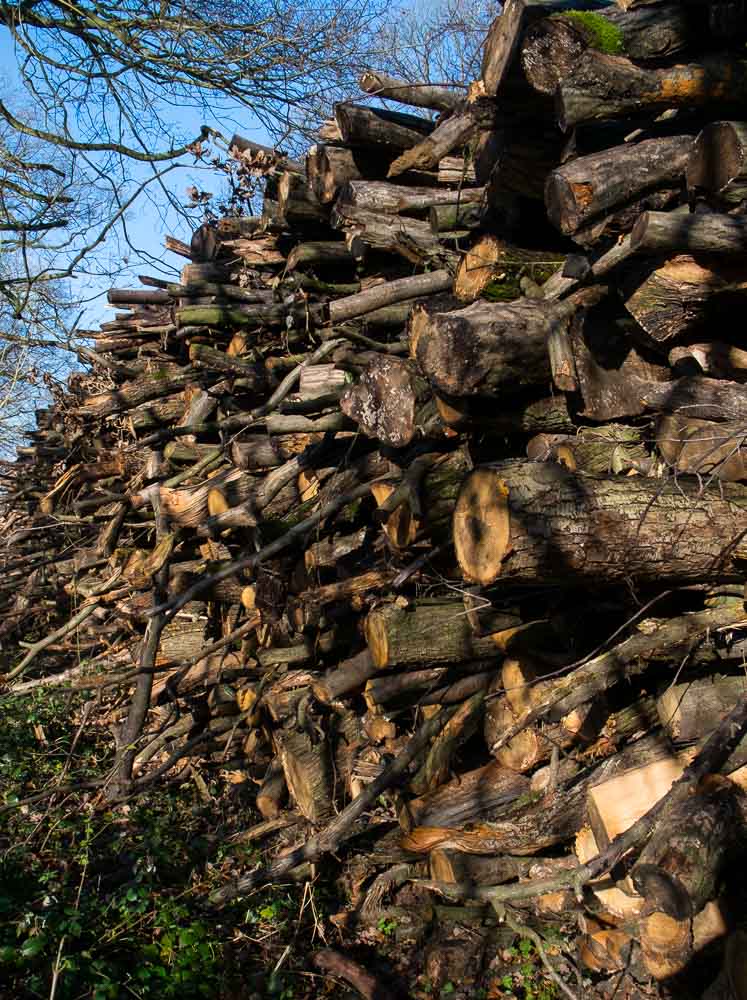 Even though the crane driver seemed disinterested in the people passing by, he was taking time to arrange the logs so that the cut side mostly faced the road and looked its neatest from that side. Probably more to do with stability than aesthetics, but perhaps not.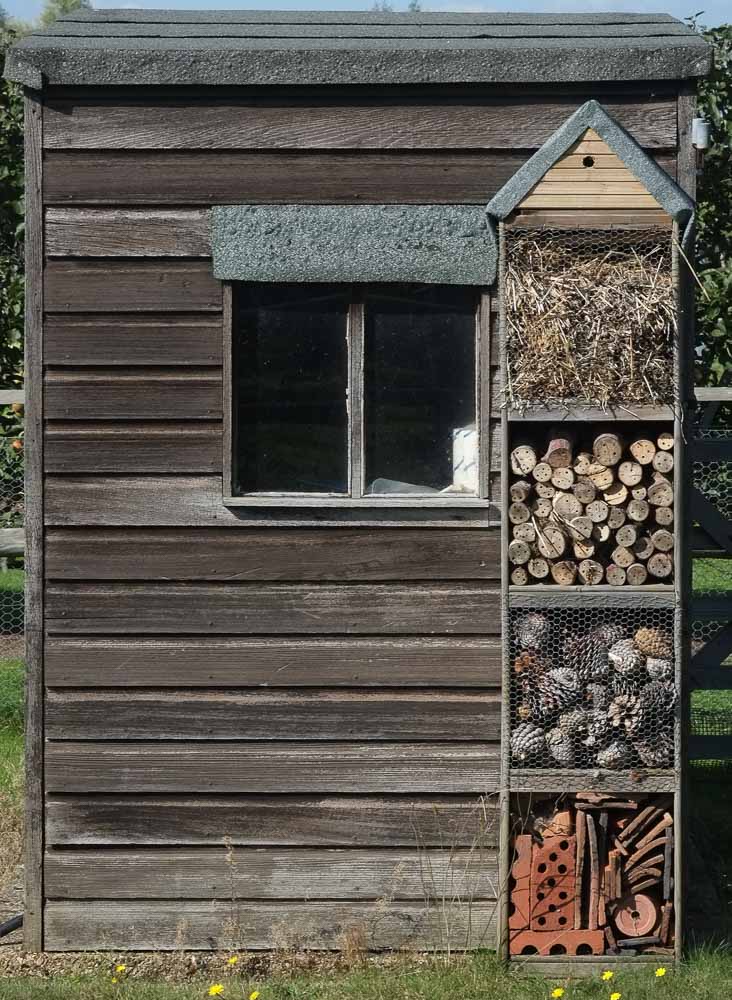 Another insect hotel, high rise version.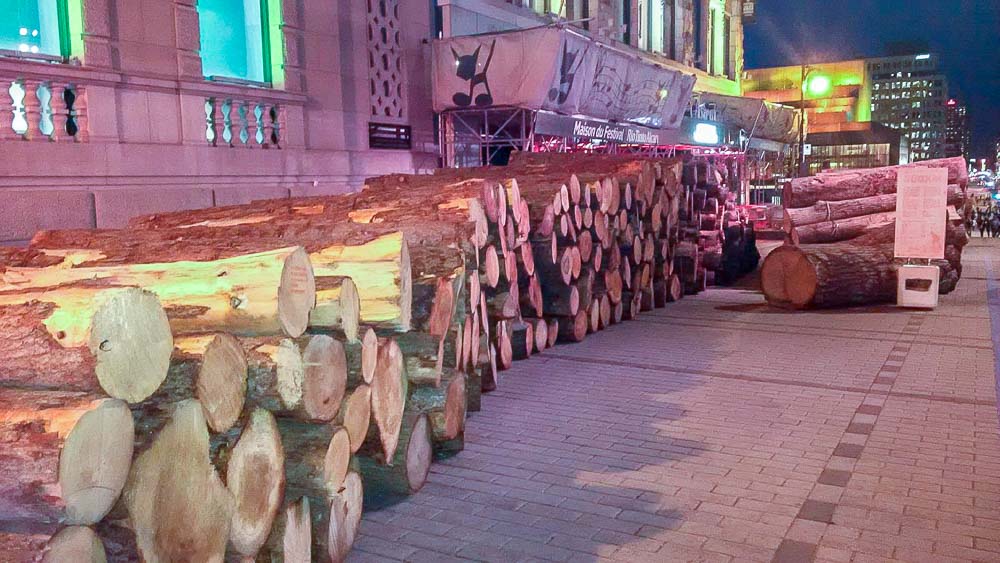 A friend sent me this picture of an art installation in a Montreal street. Seems I am not the only one who finds artistic merit in the humble log. Photo taken with a mobile phone in low light and compressed to travel across the pond…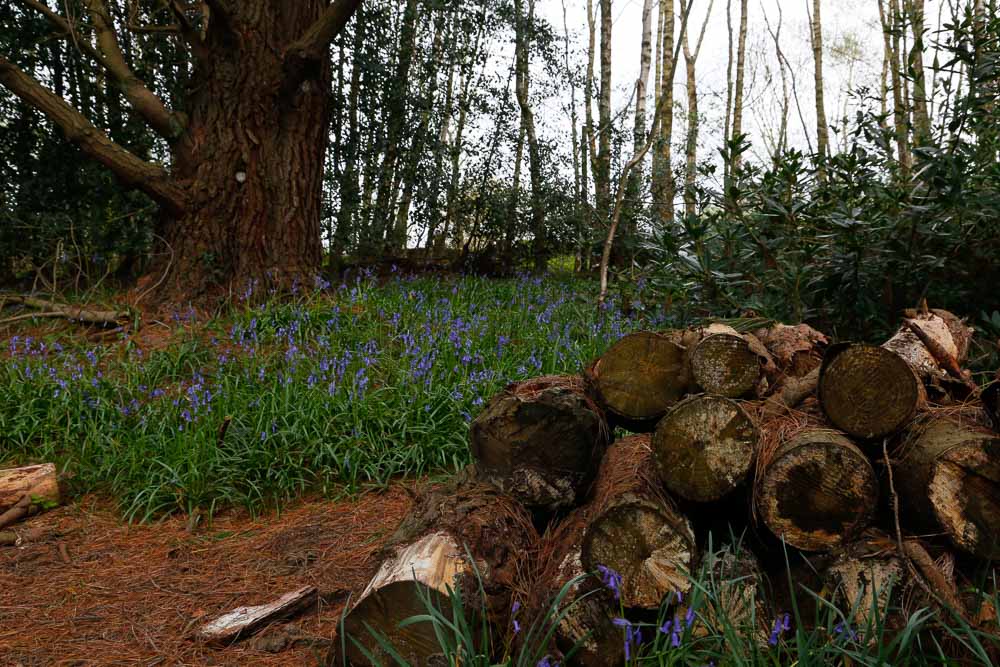 Logs and bluebells. What could be finer? I could tell you where these pictures were taken but, given the photography policy of a certain UK national organisation aimed at protecting historic houses and gardens, I'd better not as they do not allow images to be published, anywhere, without a "license". Would posting on Instagram constitute "published" – I suspect so. I find this bizarre in today's social media-driven society. I know from other sources that they do enforce this policy; presumably, they pay someone to search the net for images of their properties and then have them taken down, or pay a fee. I rather see it as free publicity which they are missing out on but which they are arrogant enough to believe they don't need.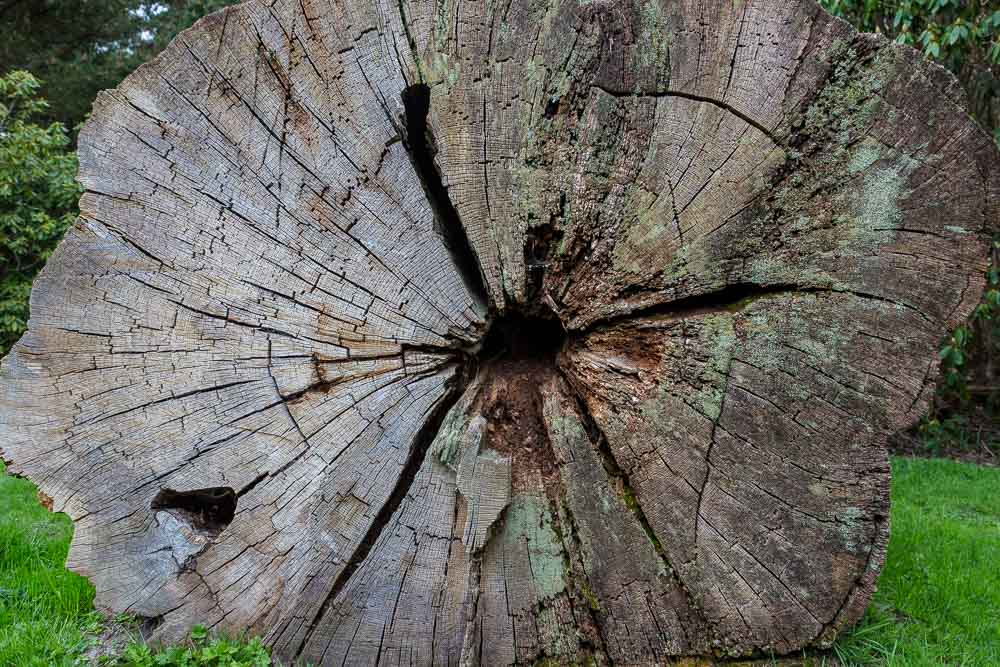 Ok, not a log pile, I accept that. But a beautiful thing nevertheless. I wonder why it was felled and how long ago and why was it left to rot rather than being used for its timber in one way or another. "Tree fellers wanted"; "it's a pity there's only the two of us…" – one of my favourites.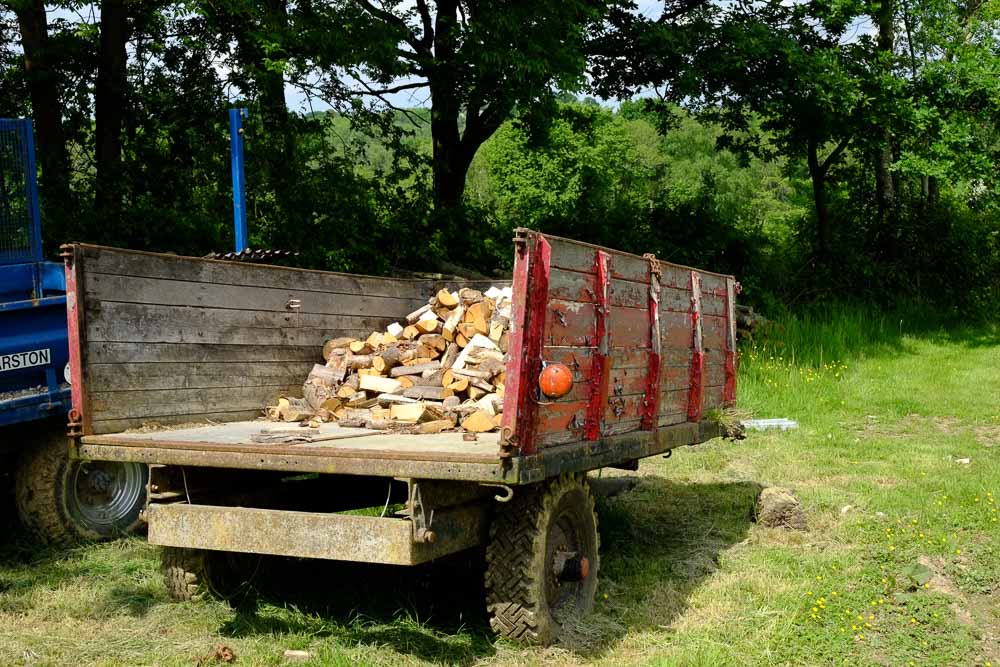 Logs for delivery, at anther of those properties which is very shy about being photographed and put on the web.
A log pile so old that the trees are starting to claim it back.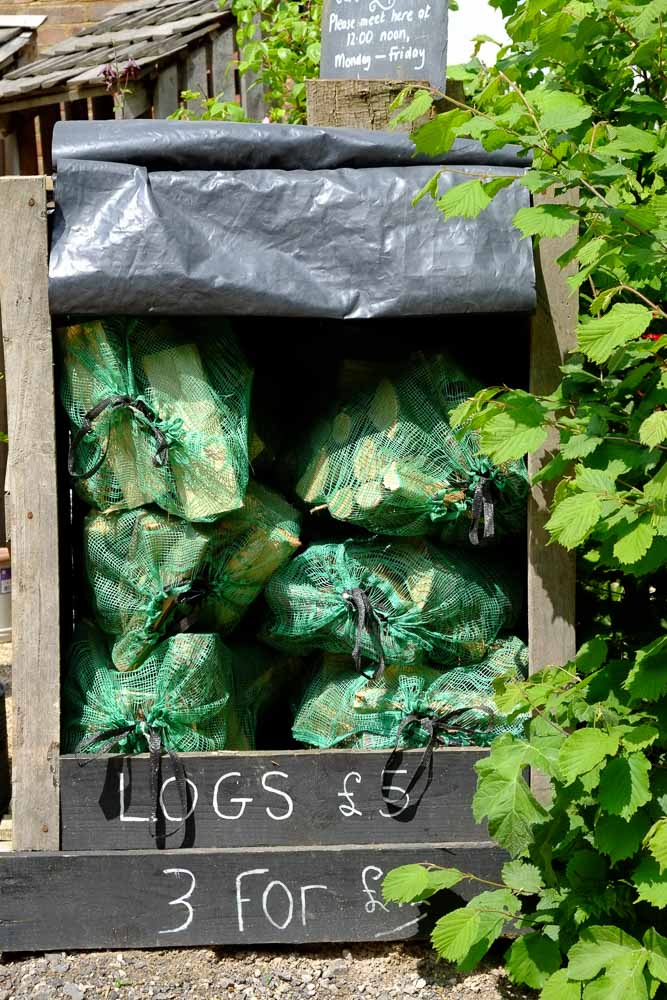 Logs for sale. They always seem expensive to me, maybe its a volume thing.