An installation by Antony Gormley at Crosby, near Liverpool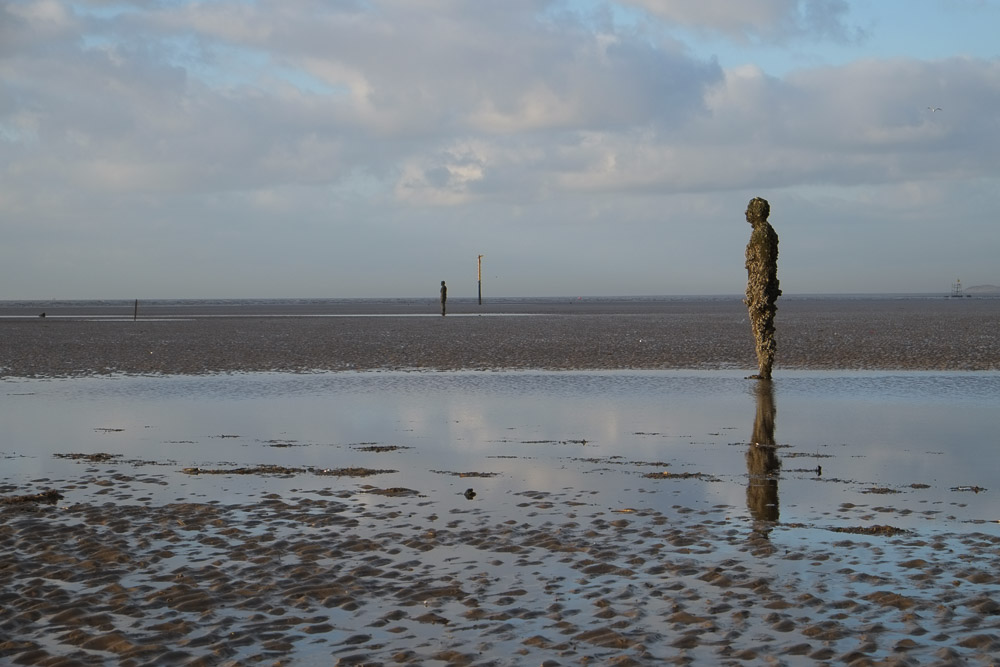 The installation consists of 100 cast iron "bodyforms", 500 metres apart, along 3 kilometres of the beach, between Waterloo and Blundelsands and 1 kilometre out to sea.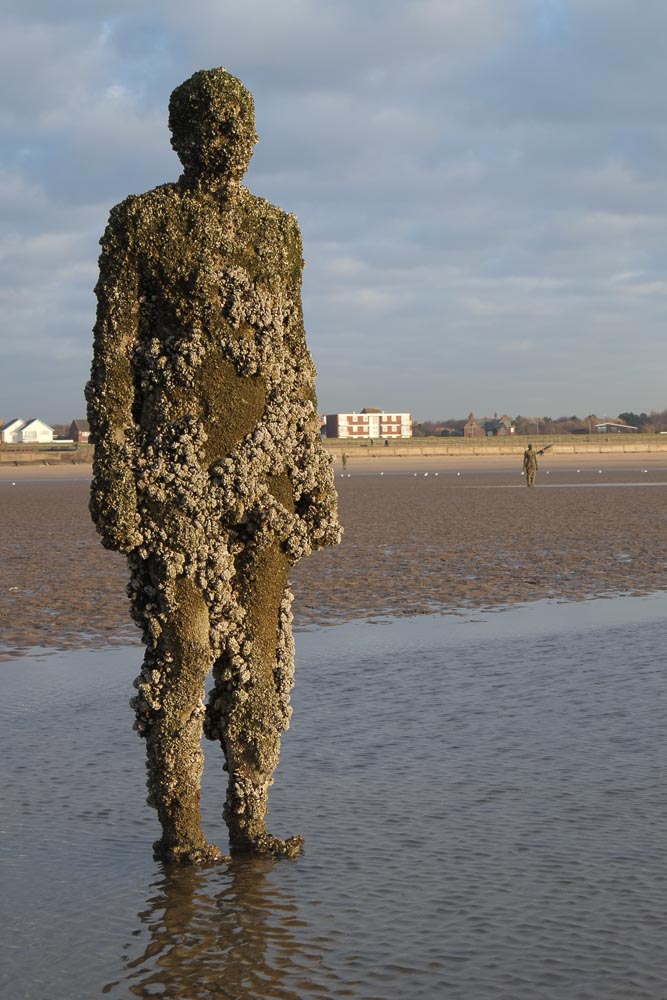 Originally exhibited at Wattenmeer, Cuxhaven, Germany in 1997, Anthony Gormley's idea was to "…test time and tide, stillness and movement, and somehow engage with the daily life of the beach. This was no exercise in romantic escapism. The estuary of the Elbe can take up to 500 ships a day and the horizon was often busy with large container ships." This seems much like their final location at Crosby, close to the port of Liverpool.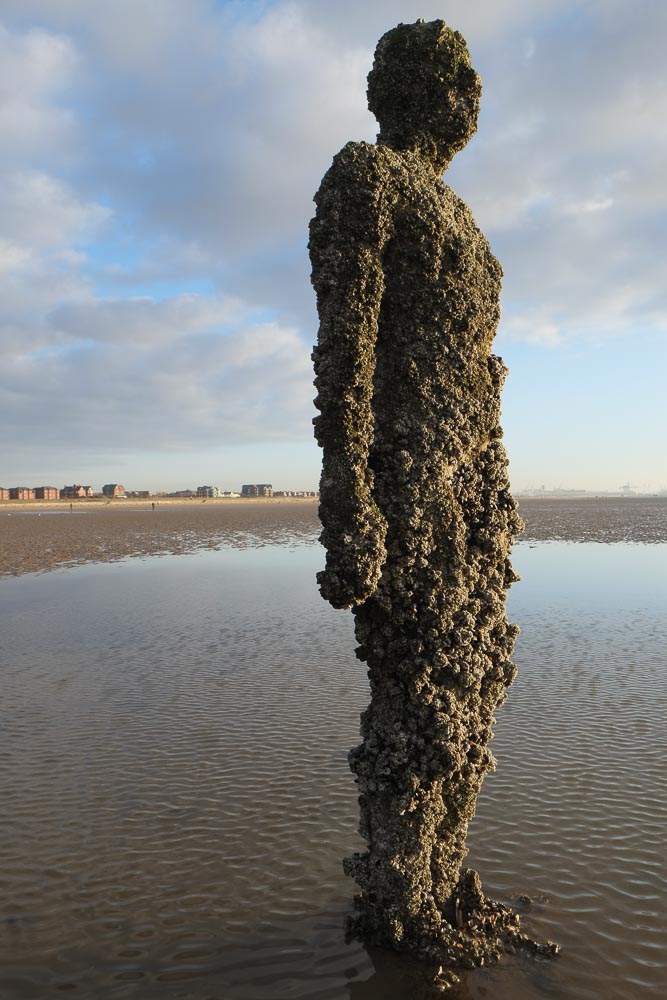 The statues have also been exhibited in Stavanger, Norway and De Panne in Belgium, moving to Crosby in June 2005. They were due to be moved to New York but a decision was made for them to remain at Crosby on a permanent basis in 2007.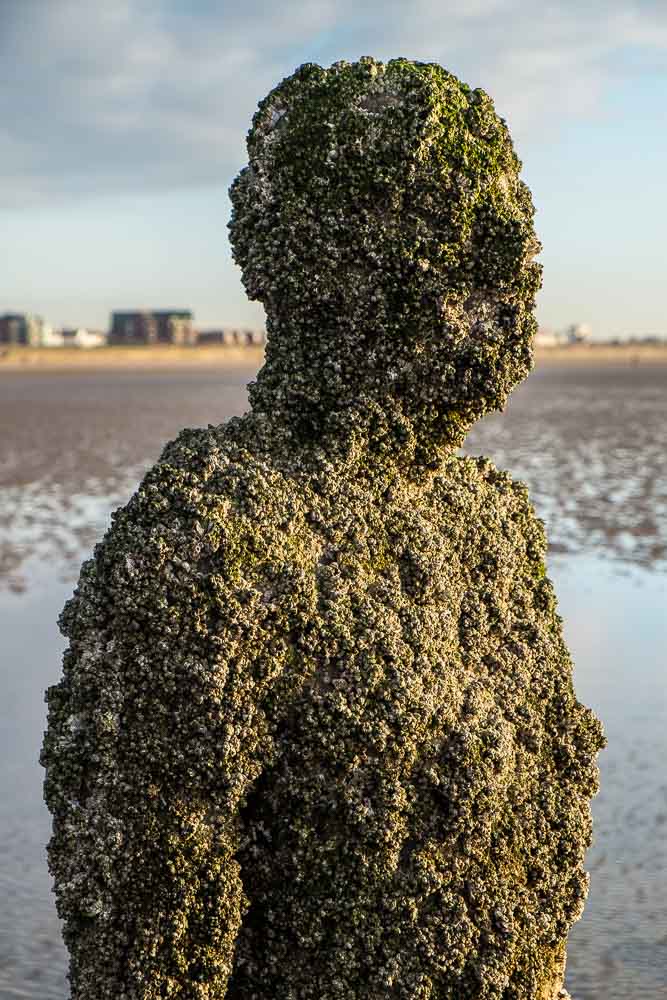 The cast-iron figures were made from 17 casts of Antony Gormley's body. Each is almost 1.9 metres tall and weighs about 650 Kg. They sit on 2-metre deep vertical steel piles.
The University of Liverpool's School of Biological Sciences has used the statues to study their colonisation by marine creatures. Looks to me like the barnacles are doing very well.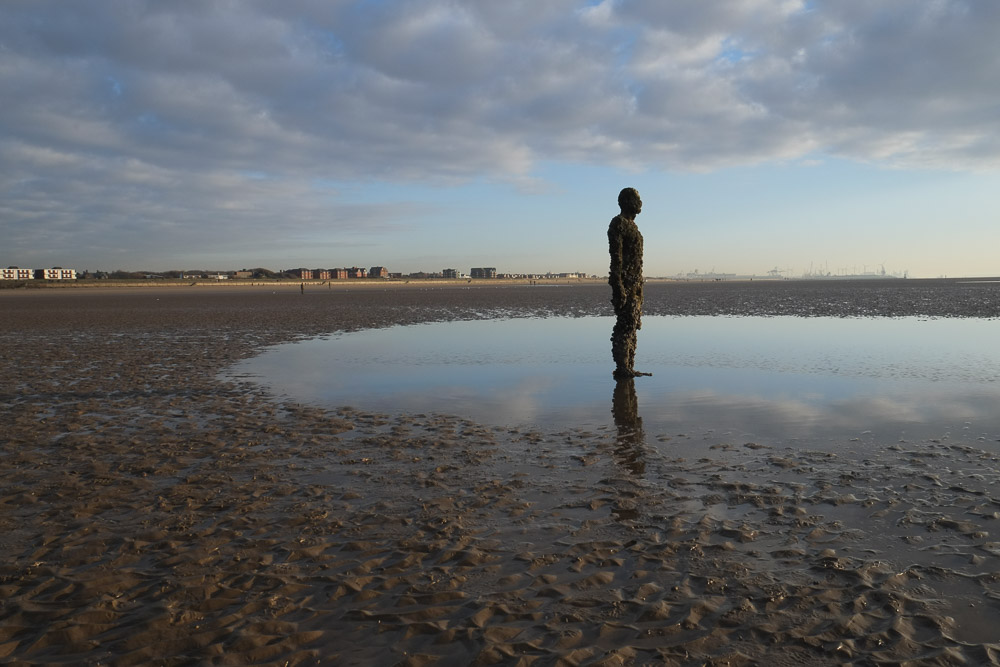 The permanent location of the statues at Crosby was not without its controversy. There were objections on the basis of their pornographic nature; safety fears from water sports participants and coastguard authorities and conservationists saying that they compromised bird-feeding areas.
In an interview for the Liverpool Echo in 2015, on the 10th anniversary of their installation, Gormley himself said that he felt that Crosby and its close location to Liverpool was an ideal site for the statues citing Liverpool's history as a port and man's expansion westwards complimenting his original concept for the work.
See also: Wikipedia and Antony Gormley.com